Panolin
PANOLIN is the leading supplier of biodegradable lubricants and offers a broad product range. The star amongst these products is PANOLIN HLP SYNTH – the biodegradable high-performance hydraulic fluid. As an innovative lubricants manufacturer PANOLIN produces outstanding bio oils and brings these to the market.
Panolin manufactures a very wide range of lubricants:
Engine oils
Gear oils
Hydraulic fluids
Turbine oils
Transformer oils
Compressor oils
Lubricants for cables and chains
Release oils, separating agents
Oils for vacuum pumps
Oils for drilling
Anti-corrosion oils
Cleaning solvent
Grease
UNIQUE FEATURES
The PANOLIN ECL is synthetic lubricants high performances with saturated esters. They are superior to lubricants with not saturated esters and conventional lubricants with mineral oil, in particular because of their longevity.
Synthetic PANOLIN® lubricants marketed by ENVIROLIN offer exceptional features:
Very good protection against aging and use
No deposits or formation of sludge and varnish due to products aging
High performance (TAN)
Excellent high-pressure resistance
Superior oxidation stability
Excellent flow properties in cold climate (pour point up to -60°C)
Compatible with conventional sealing materials, paints and soft metals
UNIQUE FEATURES OF HYDRAULIC HLP SYNTH OIL
Calendar of oil replacements
Hydraulic on heavy equipment > 15,000 hours, lasts 6 to 8 times longer than conventional mineral oil
In industrial static hydraulic units > 50 000 hours
In Hydro Power plants, locks, dams, etc. > 50 years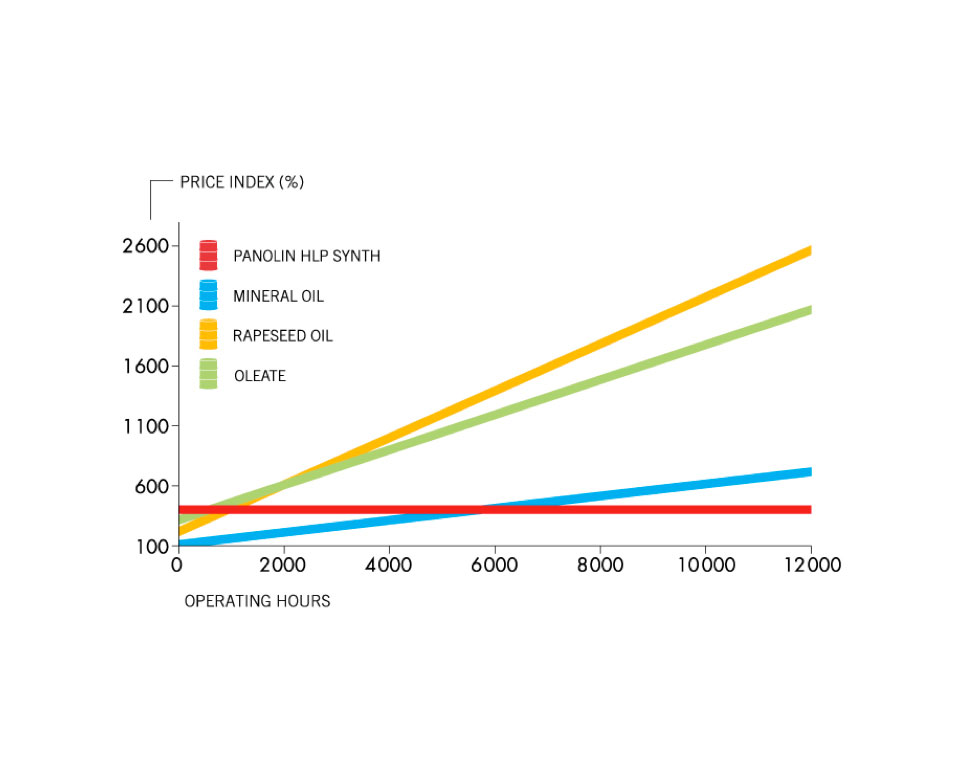 ENVIRONMENT FRIENDLY
ENVIROLIN and PANOLIN® are in compliance with sustainable development principles: marketed products are non toxic, biodegradable and non water soluble (VDMA 24 568 and ISO 15380 directives). These are the ideal lubricants for public works and construction sites, the marine, transportation, agriculture, forestry, power plants, mining exploration and oil rigs because they help to safeguard sensitive environments.
A material is said to be biodegradable if it is decomposed by micro-organisms like bacteria, fungi and algae.
In compliance with directives, OCDE 301B __ ASTM D-6046-98a (PW1, TW1, TS1) __ ISO 9439 __ OPPTS 85.3110 , PANOLIN® chose the ultimate biodegradability – a complete degradation of an organic compound by micro-organisms leading to the production of CO2, water, mineral salts and other natural components. The results are expressed in % of elimination within a maturity period of 28 days.